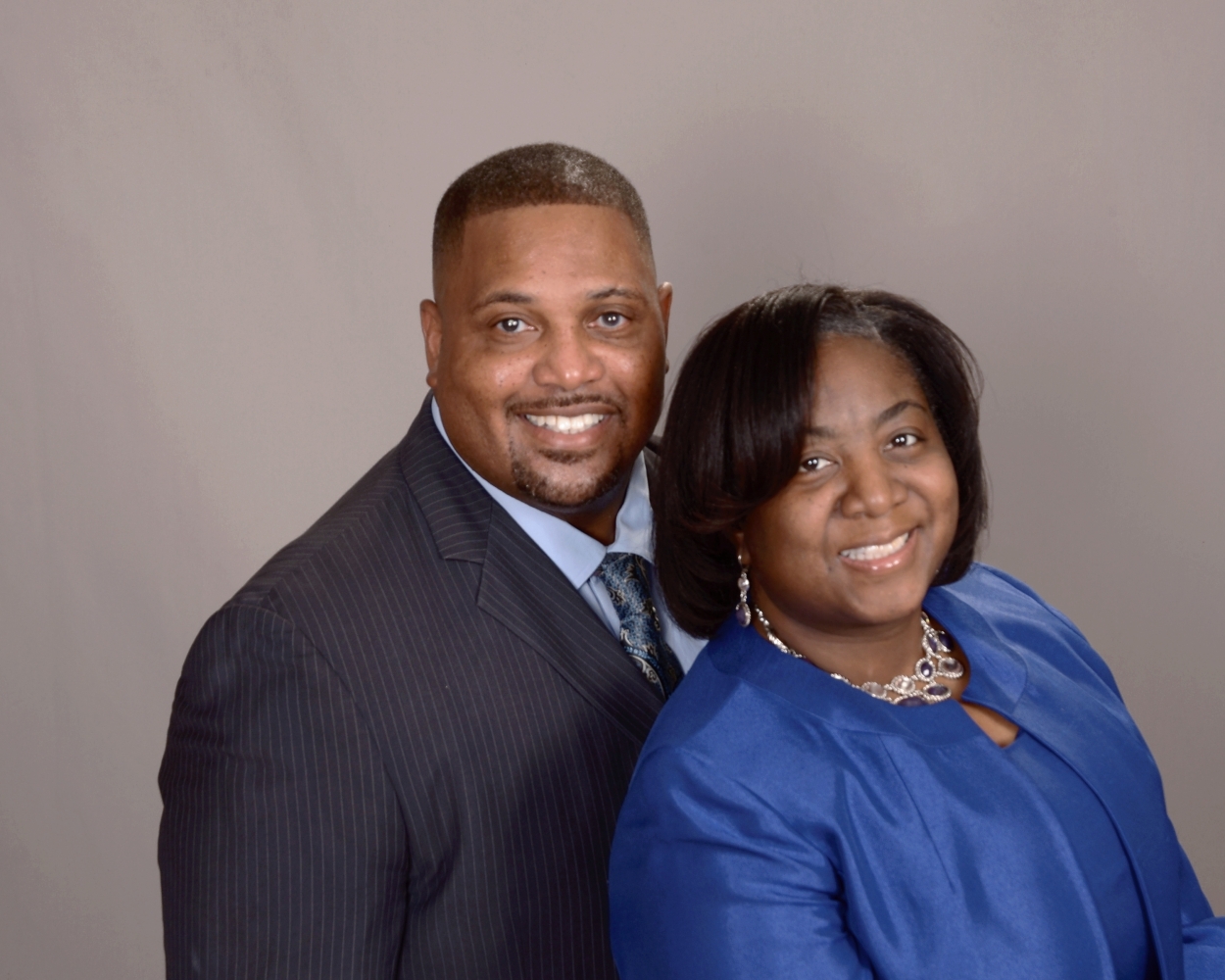 Dr. Brian Carmichael Sr. is the proud husband of Stacey Carmichael. They have four children Jonathan (Jasmine), Brian Jr., Brandy (Marc), and Brandon. Jonathan and Jasmine have blessed them with one grandchild, Jenasis.
July is a special month for them because Pastor Brian's birthday is July 7 and First Lady Stacey's birthday is July 27. They were married in July 17, 1993. Pastor Brian began preaching at Holy Temple Missionary Baptist Church in February 1990, the church he now shepherds, under the leadership of his father the late Horace David Carmichael Sr, who was the founding pastor of this great church. He pastored his first church, Oakview Baptist of Brownsville, TN, starting in March of 1996 until December 2004.
He is a graduate of Union University in Jackson, Tennessee with a Bachelor's degree in Church Leadership BSOL. He is a two time graduate of Mid-America Theological Seminary in Cordova, Tennessee. First, he received a Master's degree in Divinity (2008) and a Doctor of Philosophy degree in Practical Theology in December of 2016.

Pastor Carmichael is a writer for Lifeway with their "You" Sunday School curriculum. He has also published a prayer journal called P.R.A.Y.I.N.G. Journal: Fulfilling the Will of God. He is also an adjunct professor at Baptist College of Health and Sciences and Union University's MCUTS.
Email:
pastorbrian@holytemplemb.org
Facebook:
https://www.facebook.com/brian.carmichael.10?fref=ts